MEMS VOA Specification
MEMS Variable Optical Attenuator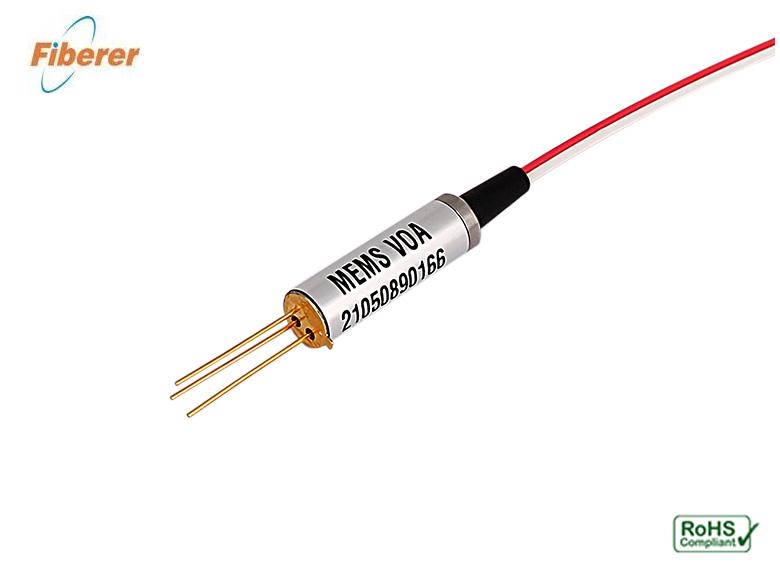 Product Description:
Based on MEMS (Micro Electrical Mechanics System), Dynamic Variable Optical Attenuator (DVOA) is an important reconfigurable component in all optical networks.DVOA can implement the remote control in all optical networks. The main applications includes: the preseted optical power equalization, channel transmission equalization, optical automation gain reconfiguration, protection of the optical receiver etc.Due to MEMS control chip and the unique optical design which we adopted in product design, our DVOAS are smaller, faster and lower cost, as well as more reliable and. stable. MEMS VOA has the high stable performance and the reliability, the reliability was defers to Telcordia the GR1073 reliability inspection standards, already passed Telcordia the GR1221 examination.
Features:
Broad band;
High reliability;
Low insertion loss;
Low Power Consumption;
High Input Power.
Applications:
Optical power control, equalization and regulate;
Receiver protection;
Instrumentation;
Channel on/off switching.
Technical parameters:
Parameter

Value

Wavelength Range

1310±40 / 1550±40 nm

Attenuation Range

0~30 dB

Response Time

Type: 10ms

Insertion Loss

Type: 0.6dB

Precision

0.05 dB

PDL (Polarization Dependent Loss)

0~20dB

typ:0.5dB max:1.2 dB

TDL (Temperature dependence loss)

0~20dB

Max:+/-2.0 dB

Spectral Flatness 1530~1570nm

10dB

typ:0.2dB Max:0.5dB

20dB

typ:0.5dB Max:1.2dB

Return Loss(Backreflection)

typ: 45 dB

Repeatability

Max:0.2 dB

Optical power handling

Min:300mW

Operating Voltage

0~5 V DC

Power consumption

Max:0.5 mW

Operating Temperature

0℃ to +70℃

Storage Temperature

-40℃ to +85℃

Size (L x W x H)

φ5.5 x 25 mm
If PM version ,the ER is 18 dB.
Ordering Information:
MEMSVOA

VOAchannel

Fiber Type

Fiber Length

Connector

11=1x1

S9=SMF 900um
M5=MMF 50/125/900um
M6=MMF 62.5/125/900um

XX=others

1=1.0m
2=2.0m

NE=None
FA=FC/APC
FC=FC/PC
SA=SC/APC
SC=SC/PC
ST=ST/PC
LA=LC/APC
LC=LC/PC
XX=others
Setting size: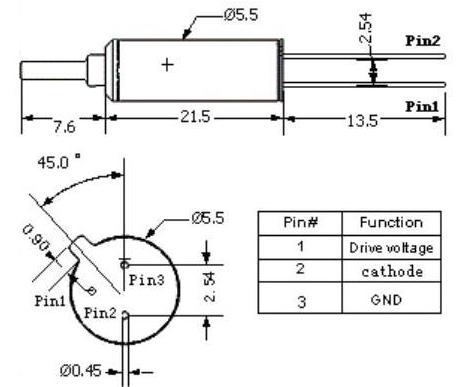 ** If you are agent / OEM / middle trade, please copy the specification into word document from our website ,then send it to your clients.

Quality Ensure

: Any not satisfy, return 100% payment Clients Remark
(Fiberer ensure the quality of the products for 10 years , any problem of them, Fiberer must send new ones to change it ,and not need clients any shipment charge.the term is signed on order and invoice,match safety of international business law. )

Click here to View Formal Price
---