Service Contact
Email:
sales@fiberer.com
Wechat:
josieHe501
chxm888
Tel:
+86-755-8619-2858
:
+86-755-8621-1558

Name:

Optical MEMs Switch,MEMs Fiber Switch

Class:

MEMs Optical Switch

Type:

Optical MEMs Switch,MEMs Fiber Switch
Optical MEMs Switch,MEMs Fiber Switch Specification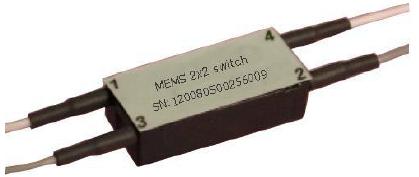 Fiberer's Optical MEMs Switch,MEMs Fiber Switch are based on integrated silicon MEMS technology and is available in 1x1, 1x2 and 2x2 mems switch ,1x4,1x8, 8x8 mems switch architectures. Inside the switch package both the CMOS/TTL compatible driver. The plastic package is one of the smallest in the industry. It is optimized for low cost production while maintaining highest reliability comparable to a solid-state device. The component is designed to meet Telcordia 1221 quality standards.
please select the specification of mems optical switch products as follow:


** If you are agent / OEM / middle trade, please copy the specification into word document from our website ,then send it to your clients.
---
If not vote,please vote,thanks!
Last product: No Product
Next product: No Product
Print | Add in favorite