Service Contact
Email:
sales@fiberer.com
Wechat:
josieHe501
chxm888
Tel:
+86-755-8619-2858
:
+86-755-8621-1558


DFB Light Source,1310nm Light Source,1550nm Light Source Specification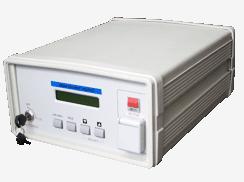 1310/1550nm DFB Light Source
1.Optical fiber component manufacture & test
2.Optical communication system test
Specifications
Type

Parameter

DFB

Central wavelength (nm)

ITU wavelength

-3dB spectrum width (HZ)

<10M

Output power (dBm)

0~20

Short term stability 1 (dB)

<±0.005dB/5 min

Long term stability 2 (dB)

<±0.01dB/8 hour

Operating mode

CW, Internal modulate, external modulate

Fiber pigtail

SM-28 Fiber or PM fiber

Output connector

FC/PC, FC/UPC or FC/APC

Operating termperature(℃)

0 ~ 40

Storage temperature(℃)

-20 ~ 70

Power supply

AC220V±10%, 50Hz, 20W

Dimensions (L×W×H mm)

300×220×88
Remark:Stability is tested at room temperature 23±2℃ after pre-heating 60 minutes.
1. Test condition: fixed temperature, CW.
2. Test condition: temperature variation ±2℃, CW.
Specifications like central wavelength, output power, attenuation range can be made upon customer request.


** If you are agent / OEM / middle trade, please copy the specification into word document from our website ,then send it to your clients.

Quality Ensure

: Any not satisfy, return 100% payment Clients Remark
(Fiberer ensure the quality of the products for 10 years , any problem of them, Fiberer must send new ones to change it ,and not need clients any shipment charge.the term is signed on order and invoice,match safety of international business law. )

Click here to View Formal Price
---