| | |
| --- | --- |
| | Product Show |
| | |
Name:

Hybrid (1480/1550nm WDM/Tap/Isolator)

Class:

Hybrid for EDFA

Type:

Hybrid (1480/1550nm WDM/Tap/Isolator)

Features

Applications

Wide Operating Wavelength Range

Compact Size

Low Insertion Loss

High Channel Isolation

Ultra Low PDL & PMD

High Stability and Reliability

Epoxy Free Optical Path
Fiberer's WTIH is a combination of a wavelength division multiplexer, tap coupler and an isolator in a compact package. This product has an extremely low insertion loss, a very stable tap-coupling ratio, high isolation, and high return loss. The WTIH is ideal for fiber optic amplifier applications. All Fberer's products are Telcordia qualification tested.
Performance Specifications
Parameter

Single Stage

Dual Stage

Signal Operation Wavelength Range (nm)

C Band

1530~1565

L Band

1570~1605

Pump Channel Wavelength Range (nm)

1450~1490

Isolation (dB) ( 23°C, all SOP)

>31

>45

Isolation (dB) (2 to 4 @ l signal)

>12

Isolation (dB) (1 to 2 @ l pump)

>30

Insertion Loss (over wavelength range and 0 ~ +70°C, all SOP) (dB)

Pump Channel

<0.6

Signal Channel

<1.1

<1.3

Nominal Tap Ratio 1%

19.0~20.8

Nominal Tap Ratio 2%

16.2~18.0

Nominal Tap Ratio 5%

12.2~14.0

WDL (Max.) (dB)

<0.5

Return Loss (dB)

>50

Directivity (dB)

>55

PDL (dB)

<0.1

PMD (ps) (Low PMD Option)

<0.25 (0.05)

<0.05

Power Handling (mW)

300

Operating Temperature (°C)

0 ~ +70

Storage Temperature (°C)

-40 ~ +85

Package Dimension (mm)

F 5.5 x L38

Fiber Type

Corning SMF-28 fiber
Values are referenced without connector loss: Specifications may change without notice.
Ordering Information
WTIH

Wavelength
Stage
Tap Ratio
Pigtail Style
Fiber Length
In/Out Connector

54=1550/1480nm
64=1585/1480nm

S=Single Stage
U=Dual Stage

1=1%
2=2%
5=5%

1=Bare Fiber
2=900um Jacket


1=1m
2=2m

0=None
1=FC/APC
2=FC/PC
3=SC/APC
4=SC/PC
5=ST
6=LC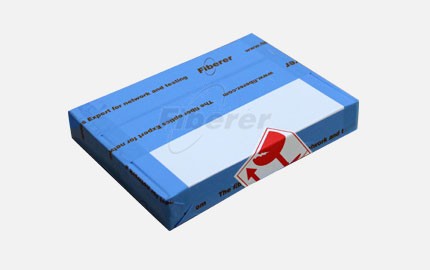 Packaging & Labeling
To protect each of product, Fiberer will use firm and secure Package, and common use Fiberer Label if customer not remark.
It is available to use custmized labeling and packaging for customer request.

Shipment
All shipment will be succssful to arrive customer's address. Fiberer try our best to let the shipment fast for customers, and the common express is by air of Fedex, DHL, UPS, EMS and TNT.
If the customer pay Fiberer the shipment charge, it will use Fiberer express account for the shipment, otherwise it need to use the customer's express account.
Customized & OEM
Fiberer always do Customized for customer's request successfully, It is available for Customized & OEM.


Order Now:
Hybrid (1480/1550nm WDM/Tap/Isolator)

(122 pcs are paid)



**Please click 'getOrder' or 'AddToCart' button to get the order(invoice) document directly.
**Shipment charge and lead time will be signed clearly in the invoice after finishing the order.
Quality Assurance
: assure 100% best quality.
(Fiberer assure 100% best quality.the term will be signed on order and invoice,match the safety of international business law.)
Customer Reviews
| | | | | |
| --- | --- | --- | --- | --- |
| Description | Please Select: | Formal Price | Qty. | AddToCart |