The 1060nm Isolator Polarization Beam Combiner/Splitter is a compact devices which provides both polarization beam combining and optical isolation in one integrated component. The most common application is to combine the light of two pump lasers into a single fiber to double the pump power to an Erbium-Doped Fiber Amplifier (EDFA)or a Raman Amplifier. Due to IPBC/IPBS has extremely low insertion loss it can improve the amplifier performance.

Specifications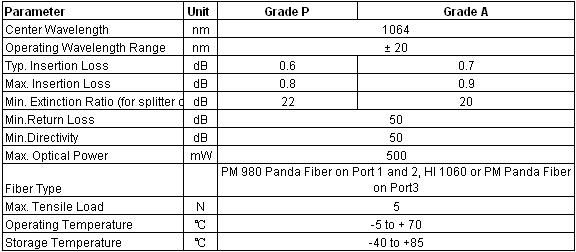 *Above specifications are for device without connector.
*For devices with connectors, IL will be 0.3dB higher, RL will be 5dB lower, and ER will be 2dB lower.

Package Dimensions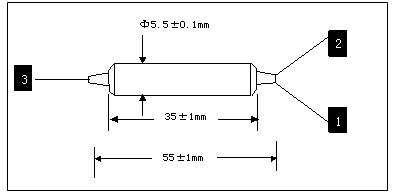 Ordering Information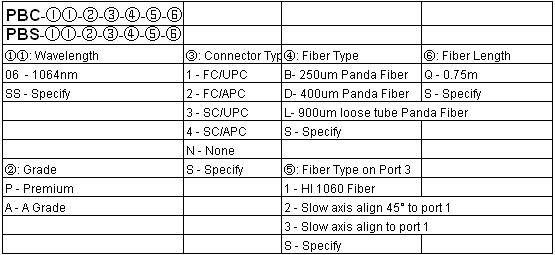 Remark: The PM fiber and the connector key are aligned to the slow axis. If port 3 is HI1060 fiber, 250um bare fiber will be used when 250um or 400um Panda Fiber is selected on port 1 and 2