OTDR (Optical Time Domain Reflectometry)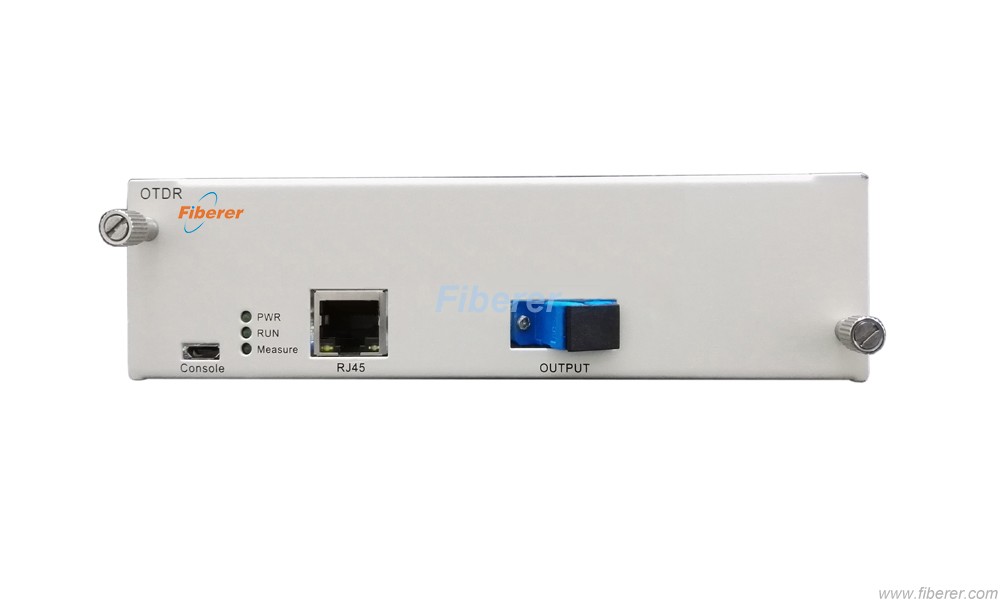 Operating wavelength:1550±20 / 1625±20 / 1650±20 nm
Fiber type:SM 9/125 um
Connector type:LC/PC,LC/APC,FC/PC、FC/APC or others
Storage temperature:-20 ~ +70℃
Relative Humidity:5% ~ 95%
Product Details
OTDR Optical Time Domain Reflectometry
OTDR is a kind of function integrated card in optical communication platform. It provides external Ethernet port for the user to integrate the secondary development easily into the original monitoring system.OTDR can work with other function cards (such as OSW, LSU and OPD) together to construct the complete cable monitoring system.
·Modularized design, Compact size, Support hot Plug.
·Provide external Ethernet interface to facilitate the secondary development.
·Comparative analysis of the test curve, historical curve, automatic analysis of OTDR curve.
·Cable monitoring
·PON network monitoring and management
·Optical network real-time monitoring and management