| | |
| --- | --- |
| | Product Show |
| | |

Tree / Star Coupler

(565 pcs purchased)
Features

Applications

Low Excess Loss
Uniform Power Splitting
Rugged Package
Excellent Environmental & Mechanical Stability

Long-haul Telecommunications
Digital, Hybrid and AM-Video Systems
CATV Systems
High Speed Local Area Networks
Fiber Sensors
Performance Specifications
| | |
| --- | --- |
| Type | Specification |
| Directivity (dB) | >55 dB |
| Operating Temperature (°C) | -40 - +85 |
| Storage Temperature (°C) | -40 - +85 |
| Fiber Type | Corning singlemode SMF-28, DS fiber. or Flexcore |
| Fiber Pigtail Length (m) | 1m or custom on request |
| Port Configuration | 1x4 to 32x32 |
Singlemode Standard Tree/Star Couplers

Configuration Type
1x 4 / (4x4)
1x8 / (8x8)
1x16 / (16x16)
1x32 / (32x32)
Maximum insertion loss (dB)
6.8
10.2
13.6
17.5
Uniformity (Max.) (dB)
0.7
1.0
1.2
1.4
Poralization Dependant Loss (Max.) (dB)
0.15
0.20
0.25
0.30
Operating Wavelength (nm)
850, 980, 1310, 1550, 1585, or custom wavelength
Dimensions (mm)
D,S
D,S
E
E
Singlemode Single Window Wideband Tree/Star Couplers
Configuration Type
1x4 / (4x4)
1x8 / (8x8)
1x16 / (16x16)
1x32 / (32x32)
Maximum Insertion loss (dB)
6.8
10.2
13.6
17.5
Uniformity (Max.) (dB)
0.8
1.2
1.6
2.0
Poralization Dependant Loss (Max.) (dB)
0.15
0.20
0.25
0.30
Operating Wavelength (nm)
1310 +40, 1550 +40, 1585+40, or custom wavelength
Dimensions (mm)
D,S
D,S
E
E
Singlemode Dual Window Tree/Star Couplers
Configuration Type
1x4 / (4x4)
1x8 / (8x8)
1x16 / (16x16)
1x32 / (32x32)
Maximum Insertion Loss (dB)
7.6 (7.2)*
11.5 (10.8)*
15.5 (14.5)*
19.5 (18.5)*
Uniformity (Max.) (dB)
1.6 (1.4)*
2.5 (2.1)*
3.4(2.8)*
4.1 (3.5)*
Poralization Dependant Loss (Max.) (dB)
0.15
0.20
0.30
0.50
Operating Wavelength (nm)
1310/1550 + 40, (*1310/1550 + 20), or custom wavelength
Dimensions (mm)
D,S
D,S
E
E
* The Spec is for 1xN Coupler only.
Order Information
Type
Grade
Wavelength
Coupling Ratio or Attenuation (dB)
Port
Package
Pigtail Style
Fiber Type
In/Out Connector

S
W


P
A

85=850nm
98=980nm
13=1310nm
15=1550nm
16=1585nm
35=1310/1550nm
36=1310/1585nm

AV = Tree Coupler

0104=1x4
..
..
0116=1x16
1616=16x16
3232=32x32

D=Package D
E=Package E
S=Package S


1=Bare Fiber
2=900μm Jacket
3=3mm Cable

0=SMF-28
1=Corning Flexcore
D=DS Fiber
S=Special


0=None
1=FC/APC
2=FC/PC
3=SC/APC
4=SC/PC
5=ST
6=LC
X=Special
* Type:

S -- Singlemode standard coupler
W -- Singlemode wideband coupler
Package Dimensions & Pigtail Style
Package Dimensions:

Package D:
11.6mm x 80mm x 120mm

Package E:
14.5mm x 102mm x 142mm

Package S:
9.2mm x 50.88mm x 88.9mm

Pigtail Style:
Package D,E:
3mm cable or 900um loose tube

Package S:

250um bare fiber or 900um loose tube
Download product datasheet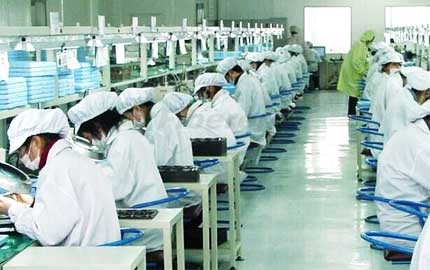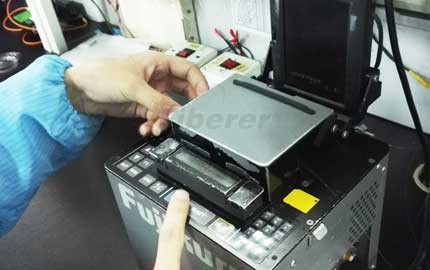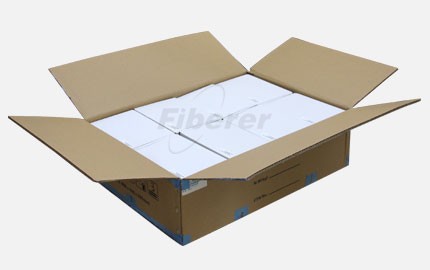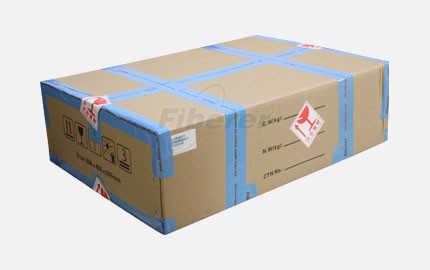 Packaging & Labeling
To protect each of product, Fiberer will use firm and secure Package, and common use Fiberer Label if customer not remark.
It is available to use custmized labeling and packaging for customer request.

Shipment
All shipment will be succssful to arrive customer's address. Fiberer try our best to let the shipment fast for customers, and the common express is by air of Fedex, DHL, UPS, EMS and TNT.
If the customer pay Fiberer the shipment charge, it will use Fiberer express account for the shipment, otherwise it need to use the customer's express account.
Customized & OEM
Fiberer always do Customized for customer's request successfully, It is available for Customized & OEM.



Quality Assurance

: assure 100% best quality.
(Fiberer assure 100% best quality.the term will be signed on order and invoice,match the safety of international business law.)
Customer Reviews
(565 pcs purchased)